Entered in social work 1979-81 as school boy in Red cross society.



As Facilitator in National Adult Education 1984-88 - Govt of INDIA.Proj. Educate 300 Adults



Business( Exports and Imports Since 1995, Tradings, Film Makings )



Become Follower of Niveditha, Mother Teresa and Mr. Bill Gates since 1985.



Devotee Of Thiruvarur Thiyagarajar, Kanji Kamakotti Peedam, Vallalar and Saibaba.



Founder & Int'l President of BillGates Melinda Forum - Globally



As Asst Project coordinator in National Literary Mission in 1991 - Govt of INDIA.Proj.
Covered 10 Villages



As Training I/C in India Rural Development Program and DRDA in 1994 - Govt of INDIA.Proj.
Covered 30 Trainers



As Admin Officer in NACO-TANSACS- HIV project in 2000 - HIV - GFATM - P.MGT



At State camp leader for National Youth Project in 2002.



As Social worker in Orphanage in 2003.P.MGT



As Admin Officer & social worker for Mentally Re-tared people in 2006.P.MGT



As National Head in world whites trust which founded and headed by me in 2008. Conducting free Medical camps, blood camps, and awareness camps, climate change, ozone destruction, tree plantation, child care, women empowerment, water, peace, sanitation, natural agriculture, science and technology and researches.



Having networks 120 countries for social works.



Received awards as Sevai Semal, Manitha Neya Mamanithar, Nehru Awards & Life time achievement award.



Worked in Engg. Colleges, Medical universities, Marine universities



Worked in Films & Acted some TV Serials.



Studies as MSW & PGDGC for my social works.



G S/O E. P. Sankaran pillai, congress Man, business Man in Singapore & Malaysia



S/O S. Chandrasekaran pillai Teacher, Ex-social worker in Red Cross Society.



International social worker, United Nation volunteer, Global citizen & Film director & Actor.



Connecting youths worldwide for social works.



Giving Awareness in various categories worldwide.



Done Many Awareness camps & Medical camps for the poor



Worked Adult Education, National Literacy Mission, National youth project, DRDA, HIV/AIDS, GFATM, Tsunami, Orphanages, M R School, and for Int'l Students.



Founder & President in worldwhitesclub, worldsocialparliament & worldwhitestrust in New Delhi



Owner of www.worldwhitesclub.com, www.worldsocialparliament.com, www.worldwhitestrust.com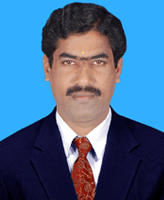 Founder Mr. C. Karthikeyan (alias) A.V.C. KARTHI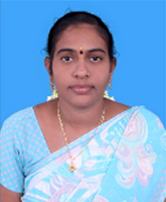 My Wife Mrs. S. Iswaridevi Karthikeyan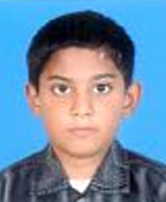 My Son Mr. K. Rajiv Gandhi